DO YOU KNOW THAT A SETUP SHEET IS INCLUDED WITH YOUR IKE POST PROCESSOR?
Starting with IKE Version 9, all the IKE Post Processors come with a free of charge Setup Sheet.
The Setup Sheet is automatically created when a file is posted. It is created as an HTML file and it is located in the same NC folder where the G-code file (NC file) is typically located:
C:\Users\YourName\Documents\My Mastercam 2024\Mastercam\Mill\NC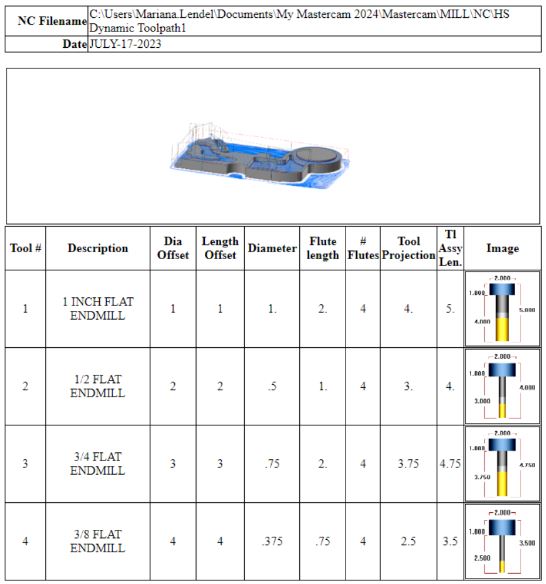 Support for tool images and screen shots can be added using a C-Hook, IKETools2024.exe, that is available from In-House Solutions.
The Setup Sheet can be modified to show different header, tool, and operation information. The overall format will remain the same. Please contact In-House Solutions to make these modifications.
If you would like a setup sheet with a different format, they can be purchased from In-House Solutions. For a customized Setup Sheet please contact your account manager. 
HOW DO I CHECK THE IKE VERSION?
1. Open your IKE post processor in an editor. Note: You can open your post processor in either the Code Expert, CIMCO or even Notepad.
For this example, open Code Expert from the Start Menu.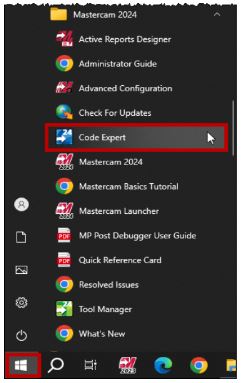 2. In Code Expert select the Open button.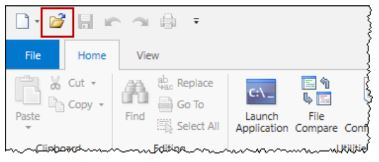 3. Find and select the IKE pst file
In the Open dialog box change the file extension to Post File (*.pst; *.set; *.psm; *.mc) and find the Posts folder. (Typical location: C:\Users\Public\Documents\Shared Mastercam 2024\mill\Posts).
Select the Open button.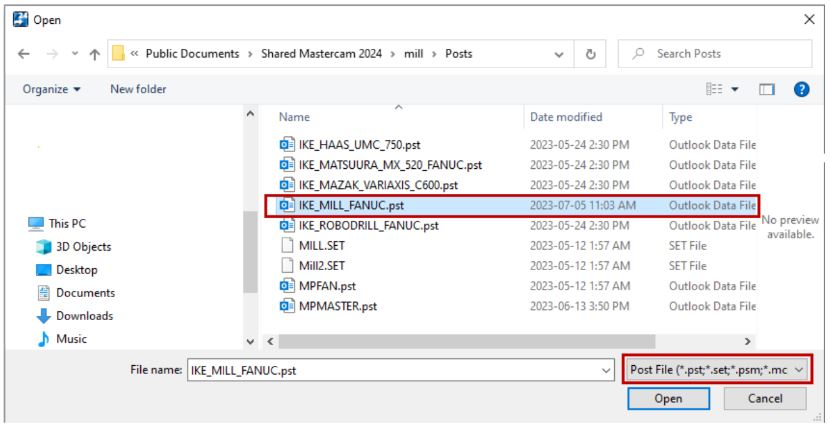 In the post, under the Revision LOG the version number is as shown. (In our case the version is 19)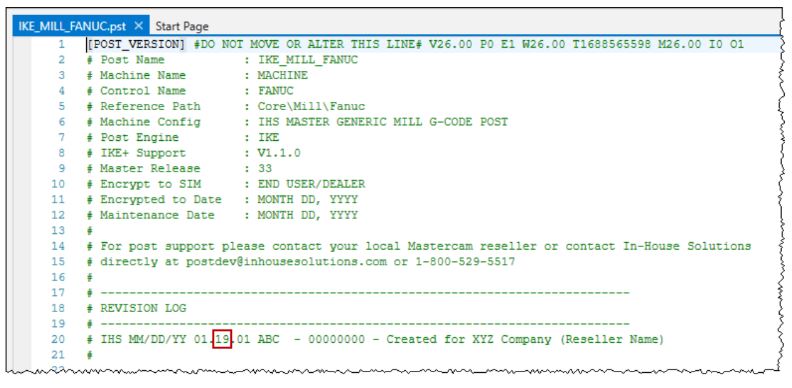 HOW TO AUTOMATICALLY OPEN THE SETUP SHEET AFTER POSTING?

Open the pst file in the Code Expert editor
From Home tab in the editor, click on the Find icon as shown.
In the editor, search for swt_sus_launch.
Set the switch to 2 as shown.
Save the change before closing.

HOW TO INSTALL IKETOOLS2024.EXE?
To install the C-Hook, follow the next steps.
1. Double click on it the system will prompt you if you allow the executable to run.
2. The Setup-IKETools Wizard appears on the screen.
Select the Next button
3. Click on the Install button to continue.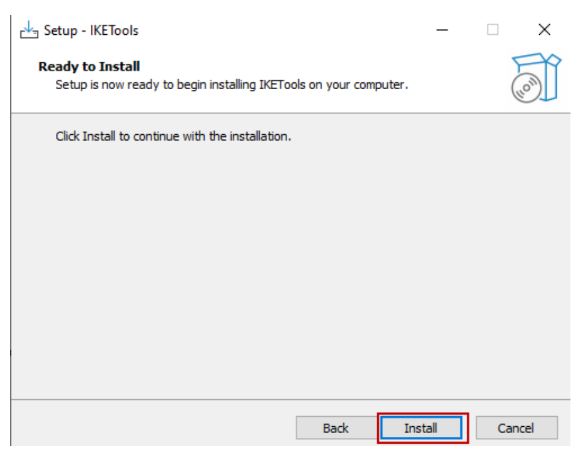 4. Select the Finish button to complete the installation.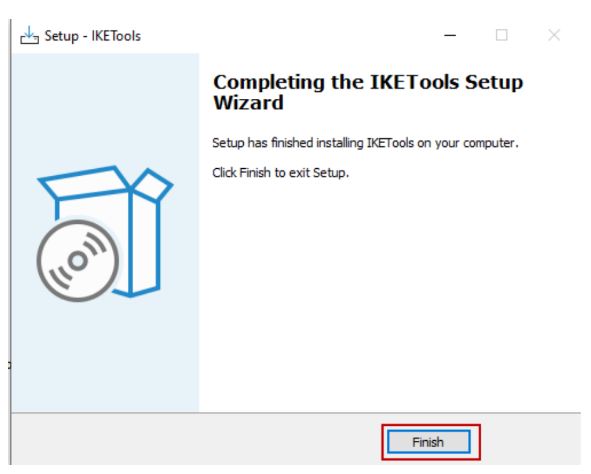 OPEN THE SETUP SHEET IF THE SWITCH IS SET TO 1
If you did not set the switch to 2 in the pst file, you can open the Setup Sheet from the NC folder. Find the HTML file and double click on it.

The Setup Sheet includes a header, the tool and operation lists as shown.