You are invited to a free Rollout of Mastercam 2017 to discover what's new in the latest version, and explore Dynamic Motion first-hand!
At this rollout you will hear about:
The completely redesigned 2017 interface
New tools and features included in the software
The benefits of Dynamic Motion Technology
It's the perfect time to ask any questions you might have and see what is possible in Mastercam 2017.
WHEN:
Thursday, October, 27th, 2016
10:00 AM – 2:00 PM (EDT)
Lunch is included
WHERE:
Megatel Windsor
5290 Brendan Lane
Oldcastle, Ontario
N0R 1L0
REGISTER NOW! You will be taken to Eventbrite – spots are limited!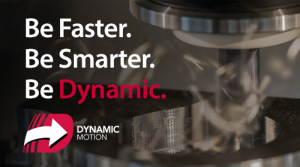 ---
To see our full schedule of Mastercam 2017 rollouts, click here.
---