Below are some of the free resources we offer that can help you or your students with Mastercam, from our how-to videos to our online education-focused forum.
---
---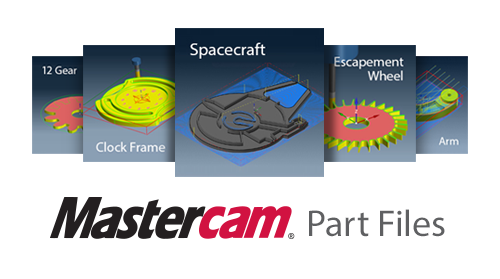 Free Mastercam Part File Downloads
Find a number of part file downloads here. Check back as we'll be adding more soon.
Part File Downloads
---
Free Books – Interface Tutorial & More!
When Mastercam implemented a new interface with Mastercam 2017, it came a lot of new new features. The tutorial included in this 2 book package, available for download free here, will walk you through how to make the most of it. The PDF will allow you to:
Study the GUI layout and interface components including Ribbon Tabs, Hot Keys, Dialog Boxes and Panels
Learn how to configure and customize Mastercam to suit your own preferences and maximize productivity
Receive a detailed explanation about the new ribbon tabs and where the commands and functions that you used in previous versions are located
---
Mastercam How-To Tips
We've created a comprehensive database of Mastercam How-To Tips here covering a wide variety of Mastercam-related subtopics such as common error messages, post processors, toolpath help, and more. They cover the most common questions people have when they need help with Mastercam.
---
eMastercam Forum – Join the Conversation!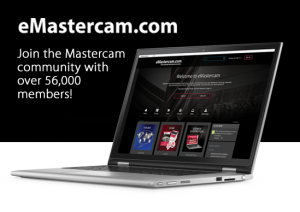 The eMastercam educational forum is the perfect resource for any teachers or students working with Mastercam. With an incredibly active and experienced community, all of your questions are sure to be answered confidently and quickly.