The Future Starts Here


For Mastercam, speed and efficiency have been driving innovation for years. Dynamic Motion™, innovative milling and turning toolpaths, and now Accelerated Finishing™ have put us at the leading edge of efficiency and reduced cycle times. By dramatically reducing cycle times while extending tool and machine life, we've helped our users to not only stay ahead of the competition, but define the standards of the industry.
Whatever your machining needs, there is a Mastercam product for your application. See why it continues to be the world's leading CAD/CAM software*. Download full Product Brochure
Click on each product to discover more:
---
What is Dynamic Motion Technology?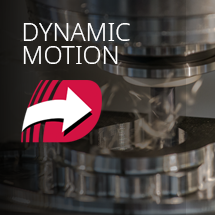 ---
Mastercam Add-Ons
---
*Data from CIMdata, Inc.